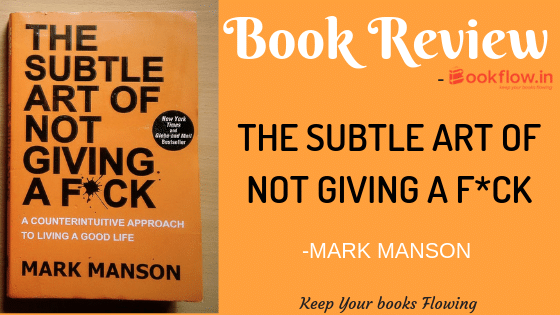 The book is of self-help genre written by Mark Manson and published by Harper Collins on 13th September 2016 is simply the marvelous creation in which he serves the brutal truth straight out without any pep talk. Mark Manson, the self -help author, blogger and entrepreneur has effortlessly given us an advice of lifetime – the art of differentiating between the important things and the useless ones. Mark perspicaciously formulates his theories like the feedback loop from hell, negative vs positive approach using real life stories as examples. This book has a lot to offer than stereotypical self-help books as it gives us the doze of harsh reality and also at the same time solving our life long issues of identifying the relevant things.
There are various moments where author leaves you thinking and questioning yourself. In one way this can be said as the modern day Sartre or Buddha preaching about the realities about life. The most intriguing thing author said was-The desire for more positive experience is itself a negative experience and paradoxically the acceptance of one's negative experience is a positive experience.
Critical Review-
Usually I personally don't reach out for this genre because to me it all sounded the same but this book particularly left me awestruck by its simplicity & audacity to point out the real issues. Author doesn't sugarcoat or equivocate anything and gives you straight forward the harsh reality and then also gives his suggestions on how to pick the things that really matters. After reading this book I'm looking forward on reading more books of this genre.