Go Set A Watchman is often said as the sequel of 'To Kill A Mocking Bird' by Harper Lee, published on July 14, 2015, although it had been written as a draft before the award-winning 'To Kill A Mocking Bird'. Watchman, however, was set almost two decades after, as the main protagonist Jean Louise Finch has grown to a young lady and Atticus Finch who is 72 & cripple by rheumatoid arthritis.
Through the course of time Scout realizes that everything has changed & her blind faith on her father vanishes when she caught him attending the meeting of segregation, his views on N.A.A.C.P and that her own father who taught her about equality considers white superior to the black.
All the characters are extracted from the Mocking Bird except for Henry Clinton who works with Atticus and is madly in love with Jean Louise Finch. Aunt Alexandra is still the same, now she insists Jean to behave like a lady more.
Watchman, however, differs a lot from Mocking Bird as it has third person narrative and the constant difference of opinions as flashbacks keep running in throughout the narrative.
Summary
Jean Louise returned to her home Maycomb from New York to see her father Atticus whose health is depleting rigorously as he was suffering from rheumatoid arthritis. Jem had died two years ago of heart disease, her aunt Alexandra hasn't changed a bit and is still expecting Jean Louise to behave like a lady. Henry Clinton has been assisting Atticus in his Law works and loved Jean Louise desperately, Atticus has also approved of Henry only Alexandra has issues with his past and warned Jean to stay away from that trash. When one day Henry and Jean visited the country and swam at night it created the fuss all around the country but Atticus knew Jean wasn't lying. While sitting in the living room Jean discovered a racist pamphlet titled "The Black Plague" which intrigued her and she went straight to the courthouse and was stunned completely by hearing racist comments and Atticus nodding at them. This incident left her devastated, she could not believe what she saw and heard, Atticus had taught her about equality how can he do this? Her mind was traumatized even more when she went to Calpurnia, who treated her like a stranger white with animosity and not as her Scout.
Henry's involvement in the meeting hurt her even more, that she burst out at him and Atticus too.
She packed her things and was ready to leave Maycomb but her Uncle Jack stopped her and explains how Atticus isn't wrong and how a bigot she is, she hold everything on Atticus but forgot that he is a human too. Throughout the narrative, there were flashbacks from childhood where the nine-year Scout had her own things and adventure, how she grew closer to Henry and how she believed Atticus was against racism just to discover new aspects later.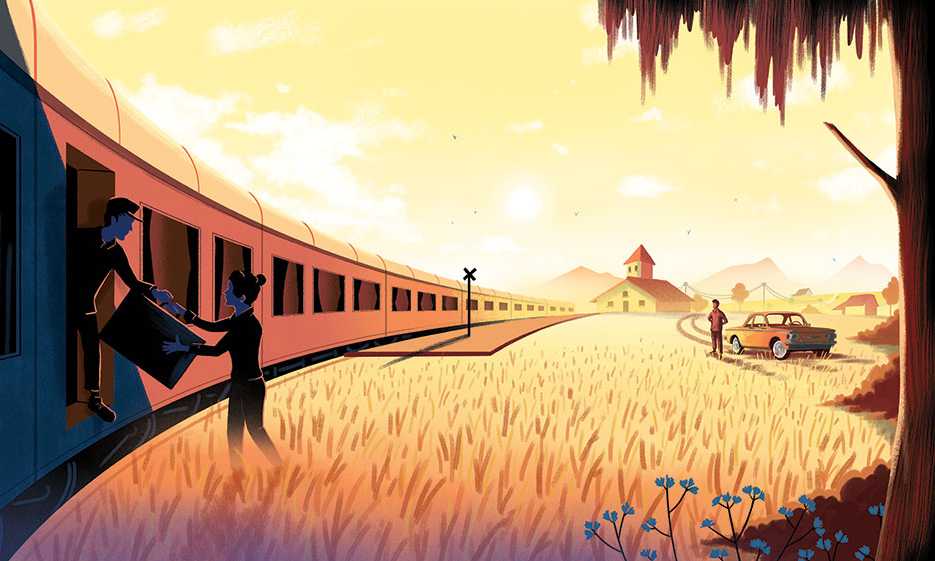 Also, Read Book Review Of "To Kill A Mocking Bird" Here
Characters
1. Jean Louise Finch(Scout)-Main protagonist who has grown up to be a twenty-six year old lady,lives in New York and returned to her home Maycomb. She struggles to conciliate herself after finding the truth.
2. Jem Finch-Jean's elder brother who died year's ago of heart disease.
3. Alexandra Finch Hancock-Jeans's aunt and Atticus's sister. She indeed had a good heart beneath her bossy exterior.
4. Dr Jack Finch-Jean's uncle and Atticus's brother,retired medical doctor who remains immersed in literary works. He is highly intellectual and its nearly impossible to beat him in any verbal spat.
5. Atticus Finch- Jean's seventy-two year old father suffering from rheumatoid arthritis. He is a prominent lawyer in Maycomb & is respected for his sense of justice also he often took black cases to fight for justice against the community.
6. Henry Clinton-Jean's suitor and Atticus's law partner,he was very close to the Finch's and desperately wanted to marry Jean Louise. He wanted to somehow remove the trash linked with his name.
7. Calpurnia-The black cook working for Finche's while Jean and Jem were growing up. She cared for them but now she's old and has lost the memory.
8. Zeebo- Calpurnia's son. Zeebos's son got involved in the drunk driving case in which Atticus helps them.
9. Dill Harris- Jean and Jem's old childhood friend who came to Maycomb every vacation.
10. Mr Tuffet- The high school principal when Jean and Jem where studying.
Critical Review
First of all the idea of creating a sequel/prequel of the gem 'To Kill A Mocking Bird' is in itself an absurd as it was an ineffable experience. Mocking Bird gave us something which can not be compared at all, it gave us hope that there are people who fight for justice no matter what race the defendant is from and to see the world through the eyes of young Scout. She saw things & perceived in her own way. Boo Radley also left a mark on us, however, Go Set A Watchman too was a decent effort but as I said already that we loved Mocking Bird so much that nothing will replace it.
The flashbacks, however, gave us the pleasure of reading about Scout's childhood but the fact the Atticus was not who we thought he was in Mocking Bird does give us a mini heart attack. Jean's romance with Henry doesn't appeal to us much but the climax indeed tore us apart.
It is believed that this was written first but didn't attract the publishers so Lee went on to write about Scout's childhood first i.e Mocking Bird which turned out to be a creative masterpiece.
Mocking Bird gave us hope but Watchman crushed this hope to an unimaginable extent that it will never be the same again.
Watchman is modest attempt but it can not surpass Mocking Bird with its third-person reference and flashbacks.
Last but not the least Scout's character is so lovable that we are still able to feel her and the way she takes things about society her point of view still reminds us of the Scout of Mocking Bird.
As a fan of Mocking Bird, Watchman doesn't intrigue us but as a fan of fiction or from a writers point of view it's still interesting how things fall out from what we expected it to be after reading Mocking Bird.