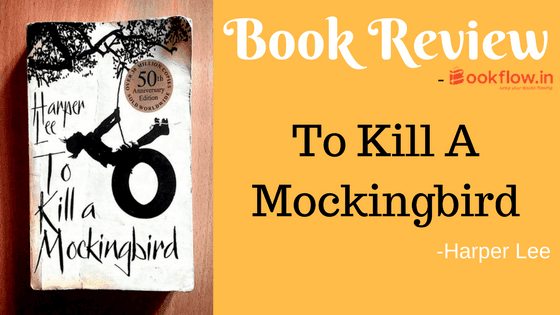 Harper Lee the pen name of Nelle Harper Lee, novelist widely known for novel To Kill A Mockingbird, published in 1960.Immensely successful it won 1961 Pulitzer Prize, the Presidential Medal of Freedom and numerous other literary awards and honors.
To Kill a Mockingbird, is set in Deep South, and is a searing portrayal of race and prejudice narrated through the eyes of a little girl. Not only is it a beautifully crafted masterpiece, it's a timeless story that has captivated the most impassive human to FEEL the emotion, regardless of your age, race, gender, opinions or anything. To Kill a Mockingbird is a great example of a modern-day morality tale of how prejudice must be met, fought and conquerred—no matter where it is present or how impossible that task might seem. To Kill a Mockingbird is enormously touching and powerful in its simplicity. Because it is narrated by young Scout, we are able to grow up with her and come to an understanding about the world in the same way that she does, creating order from the chaos of her everyday life.
Compassionate, dramatic, and deeply thought-provoking. To Kill A Mockingbird takes readers to the roots of human behavior – from innocence to maturity, benevolence to cruelty, love to hatred, humor to pathos, depression to euphoria. With over 30 million copies sold worldwide and translated into many languages, this regional story by a young Alabama lady is a must read.




Also, Read book review of 'Go Set A Watchman' By Harper Lee
Plot Summary
Scout Finch (Jean Louise) the main protagonist, lives with her father, a lawyer and widower Atticus Finch, and her brother, Jem(Jeremy Atticus Finch). The first part of the To Kill a Mockingbird narrates of one summer where Jem and Scout play, make new friends, and first come to know of a shadowy figure Boo Radley, who lives in a neighboring house and yet nobody has seen him. A number of scuttlebutts surround this man (he is rumored to be a runaway assassin who steals children), but their fair-minded father warns them that they should try to see the world from other people's perspectives. He also gives strict orders to not to peep in the Radley house(after catching Jem red-handed). Jem and Scout received numerous gifts on the tree beside the Radley house during the passage from school to home. A young negro Tom Robinson is falsely accused of raping a white girl Mayella Ewell. Atticus takes on the case, despite facing the outrage from the whole Maycomb country. Given the cold shoulder by their white counterparts, the Finches are welcomed into the black community. Despite the providing evidence, and proving Tom innocent, however, the all-white jury nevertheless still convicts Tom, and he while trying to escape from jail is killed. Meanwhile, the girl's father, Bob Ewell, the main antagonist holds a deep grudge against Atticus because of the humiliation at the hearing in court, had planned to kill Jem and Scout while they were returning from school one night as he was drunk and carrying a knife with him. It is clear that he wants to do them serious harm, but they were saved by the mysterious Boo, who disarms their attacker and saved Jem and Scout.
Scout finally comes face-to-face with the uncanny, strange and frightening Boo and realizes that he is just an ordinary kindly man, who has been kept away from the world's reach because of a mental disability. The moral that Scout derives from both Tom Robinson's fate and her new found friend, is the importance of seeing and understanding people just the way they are, and not being blinded by the fears and misunderstandings of prejudice.
Importance of Moral Consciousness
Atticus believes in the immanent goodness of human beings that pushes him to defend Tom Robinson despite the reprobation of his peers and the atrocities caused by Bob Ewell. He takes on the case despite the community's objections and disapprovals because he believes that there has been a serious miscarriage of justice and Tom has been falsely accused. At the same time, he guides his children to try and see the good in Boo Radley.
The Role of Innocence
The mockingbird of the title is a reference to innocence, an important theme in this book. The "mockingbirds" in this book are characters whose virtue is squelched like: Jem and Scout, whose innocence is lost; Tom Robinson, negro who despite being innocent is sentenced and eventually killed ; Atticus, whose morality is almost crushed; and Boo Radley, who is being judged by everyone for his strange behavior.
Literary Style
Beautifully written from Scout's point of view, To Kill a Mockingbird is an evocative, reminiscent, tender, but with a thought-provoking message that drives the novel's action. To Kill a Mockingbird is thus rightfully a much-loved and much-read all-time classic. It is a tale through the eyes of a child of the society and its hypocritical views, but also a tale of how the world should be (and how we can change it), the book lives on in the hearts of those who have read it well after the final page has been turned.
Shoot all the bluejays you want,if you can hit'em,but remember it's a sin to kill a mocking bird.